Future Cities Continues…
Written by Aylin
This week, we went to see an exhibit called Undesign the Redline and were hosted by community leaders from the Gowanus neighborhood.
Our experience at the Gowanus exhibition was transformative. When we arrived we were greeted with open arms and went into a history lesson of hundreds of years. The exhibition goes into the foundational and deep rooted racism that has created our modern day New York City.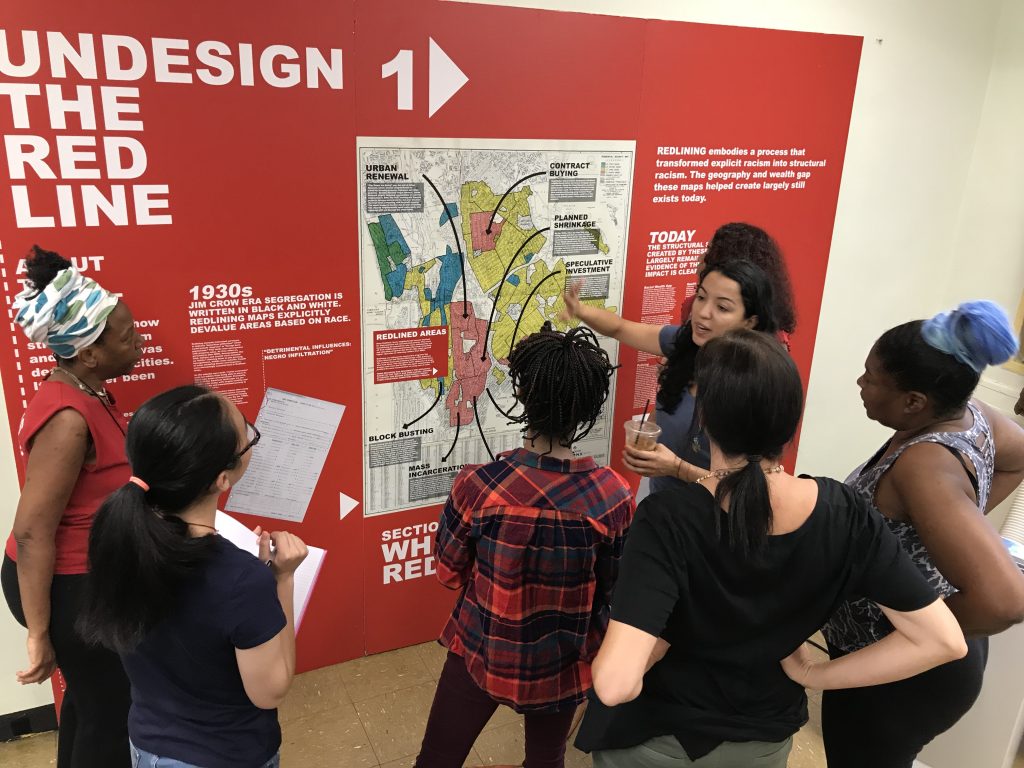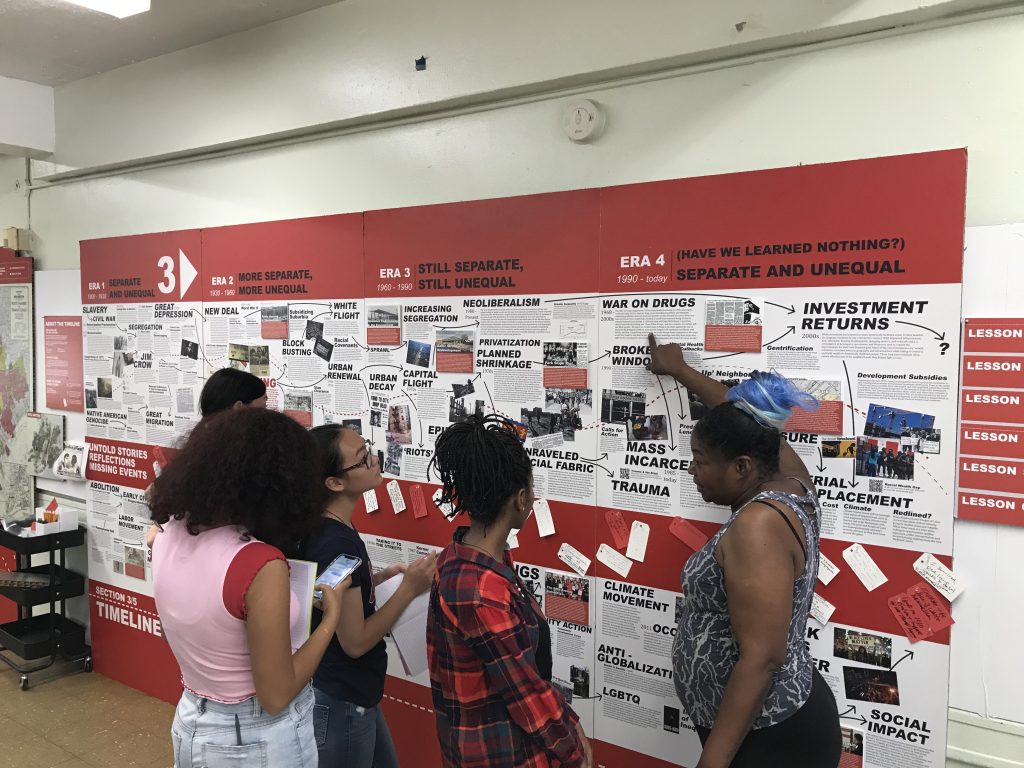 This exhibition is also in a place that has experienced structural and institutional racism first hand, in the community center of the affordable housing in Gowanus. We looked at a map that shows exactly how and where the neighborhoods were cut up. Those with a majority black and latino population were targeted areas.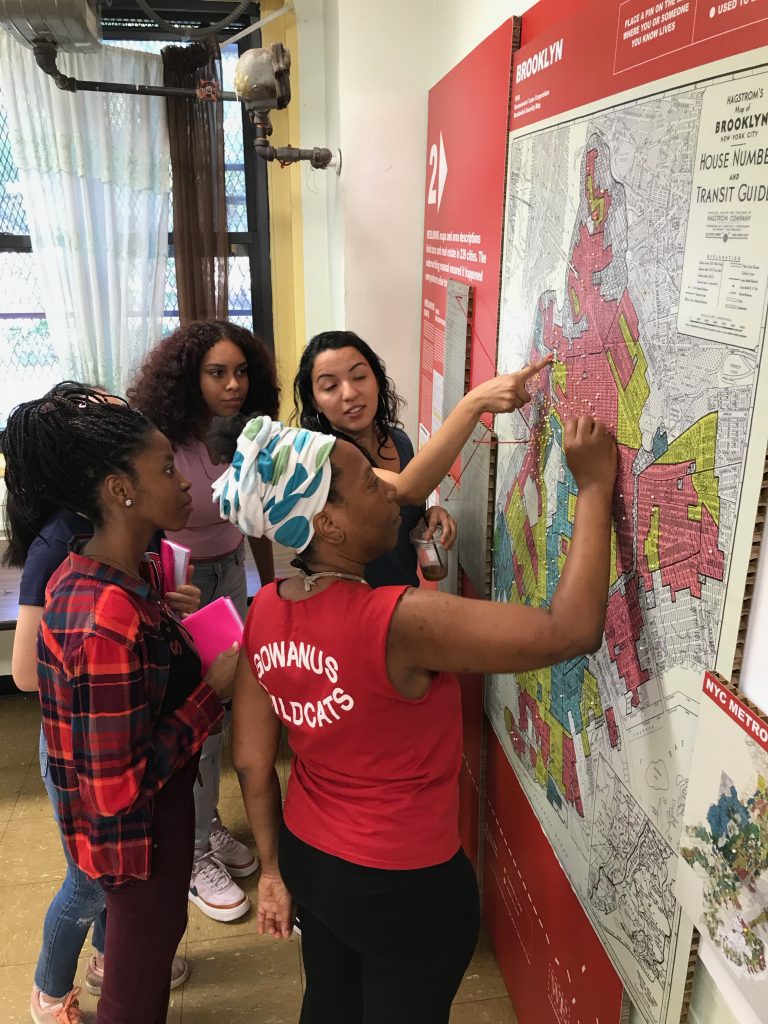 We then got into specific tactics that made this oppression so intentional. Predatory banking and an overall disbarring from financial opportunities kept these redlined neighborhoods economically stagnant.
Even through all of the obstacles the resistance and resilience in these communities were strong.
After going through the exhibit, we walked around the Gowanus neighborhood to explore. We saw how redlining and other issues like environmental justice are still affecting the community today.