Written by Amalineda
In this workshop we talked about zoning, designing our own unique games and how we would create one. Based on what we like and our opinion, we get to make different game that we would create for everyone to enjoy.
In my own opinion, from what I have learned, zoning was the best solution to have a good place for everyone, because planning a city is like getting health care before going to the hospital for an emergency.
We played this really cool game named "What is Zoning" [developed by Center for Urban Pedagogy] which helped us to see how to put in place parts [and uses] of the city that won't affect each other, how they can work together and what benefits we can get from each place.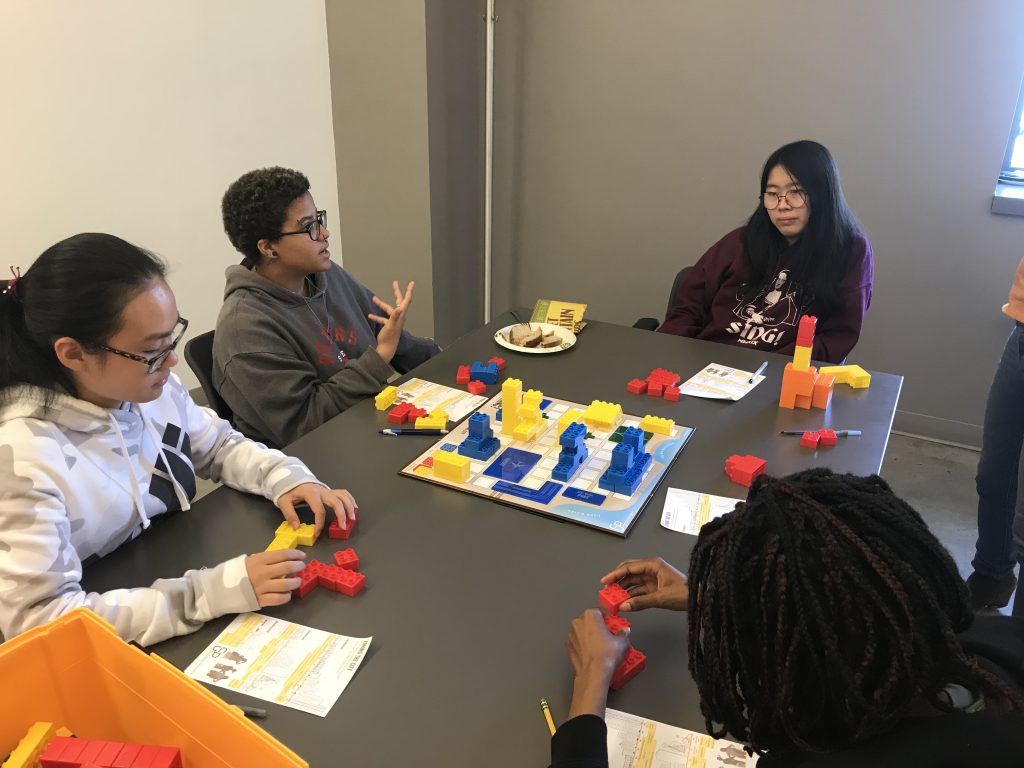 For example, we learned…
Residential zoning includes things like: single-family homes and detached homes and apartment buildings

Commercial zoning includes things like stores and waterfront creation like boating, fishing and beaches.

Manufacturing zoning includes things like woodworking shops and warehouses

Center for Urban Pedagogy What is Zoning? Guidebook www.welcometocup.org
However, this way of zoning is different, and it may look simple. But there is more to know because you want a place that would be attractive to everyone and that will not displace people – but instead brings joy to people.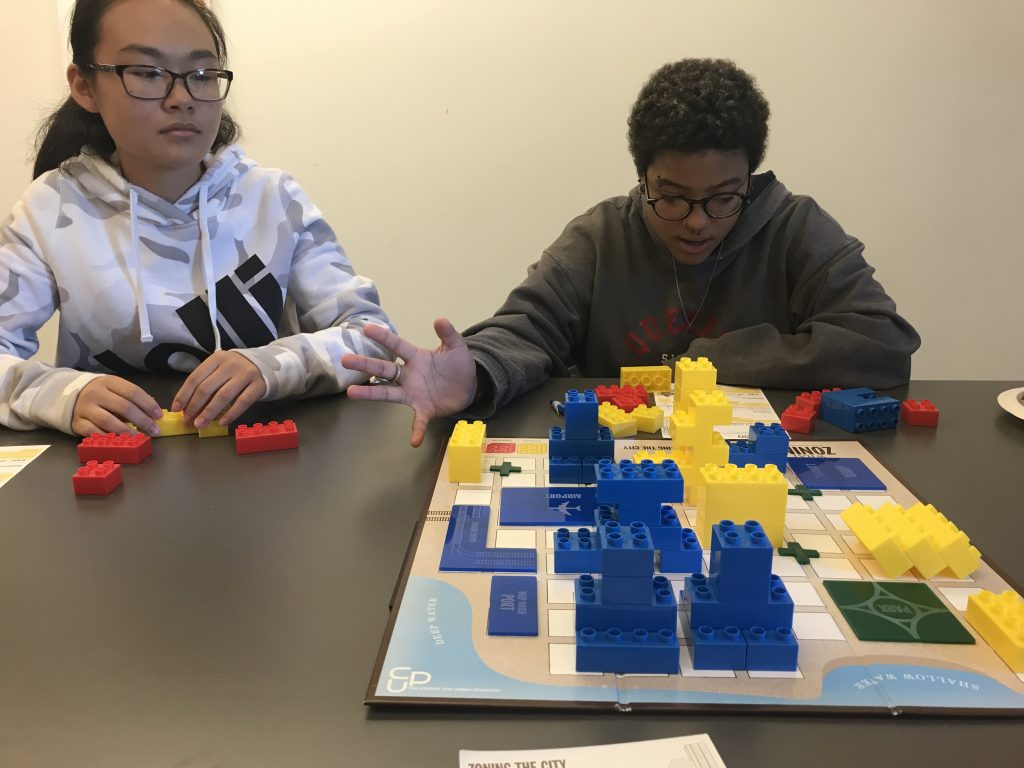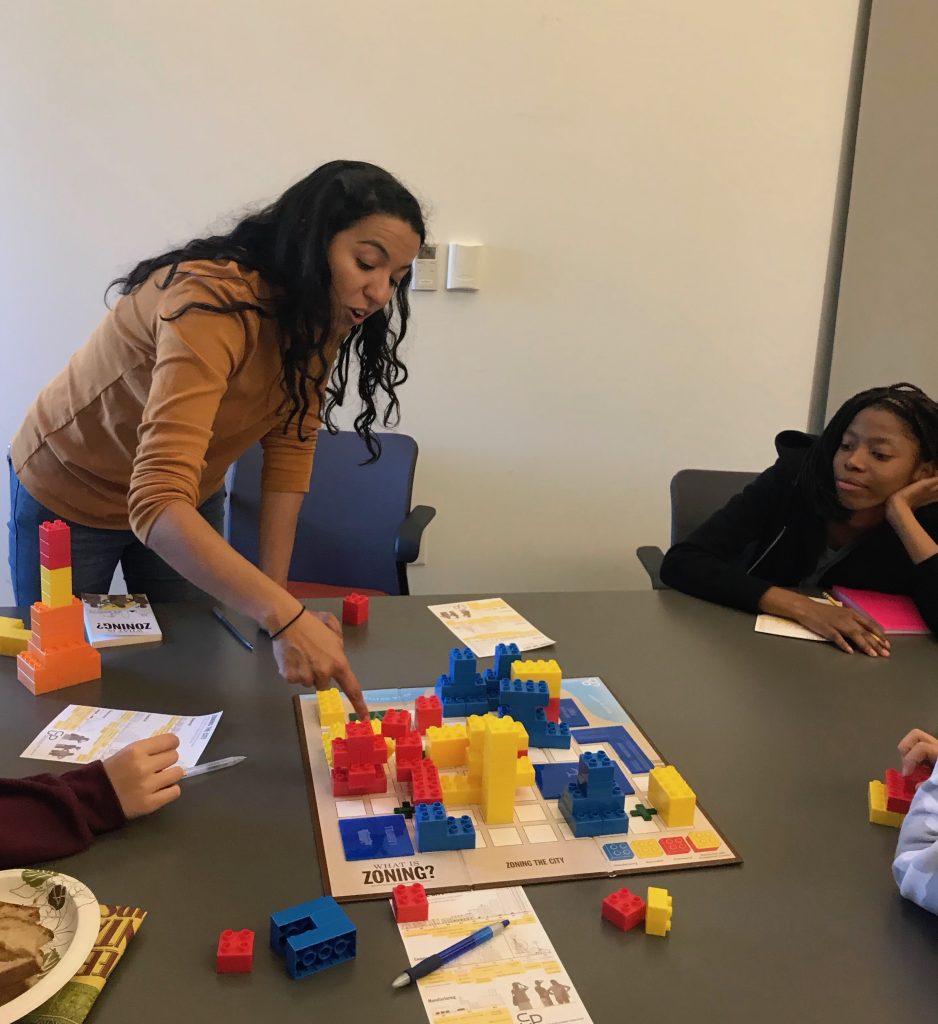 Today we also picked our own subjects to brainstorm – we talked about subjects like racism and collaboration. I think what would really help people from different countries to enjoy being in a community that contain justice as fairness and justice as equality. These would bring people together rather than having to fight against each other's beliefs – to bring together what we believe and make our community a better place to live in.