By Future Cities Educator, Kate

On our last day, we got to take all the amazing ideas that these fellows had been developing and finally put pen to paper to them start designing their workshops. To do this, we went through a design exercise using a series of prompts. The first set of prompts got each person to flesh out their topic and what essential questions the workshop will be teaching:

Pick a topic you want to design your workshop about
What are 5 things you know so far about this topic? 
What are 10 questions you want to explore about this topic?
Choose 1-3 of your questions that you think the exercise you design should be answering…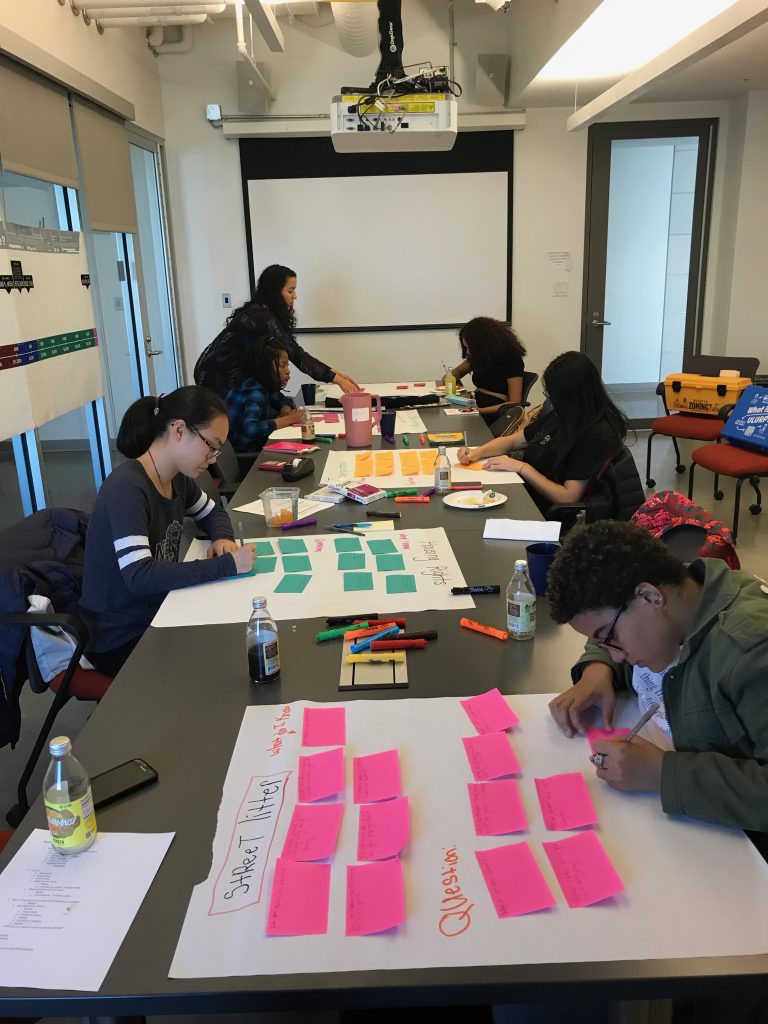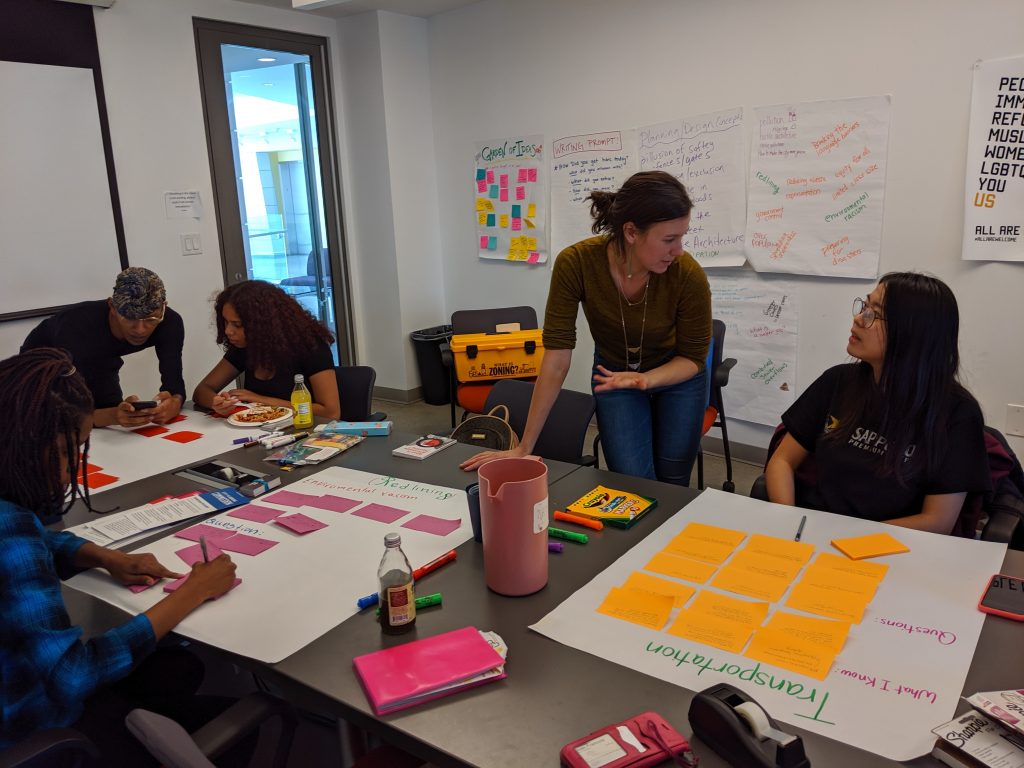 …. And then we entered the creative space where each fellow worked to develop a visual model of the exercise – game, activity, simulation, workshop, etc. – that they thought could best teach their peers about their topic of choice. This process was iterative…

First, they each took a stab at designing an exercise by drawing it on a big piece of paper.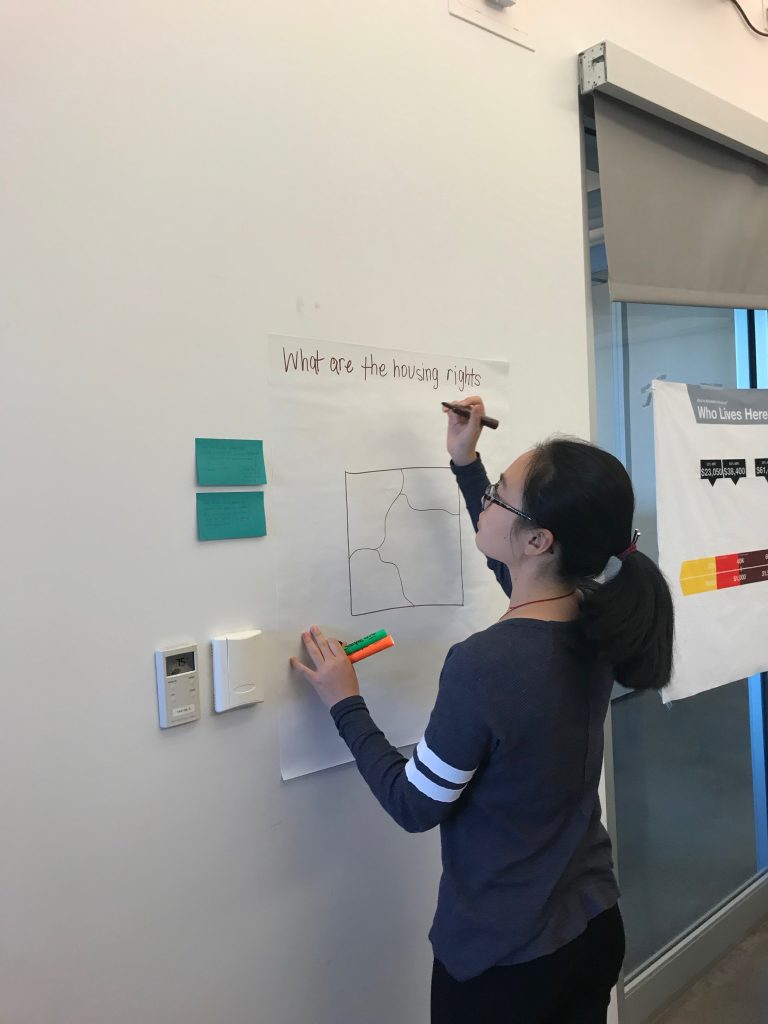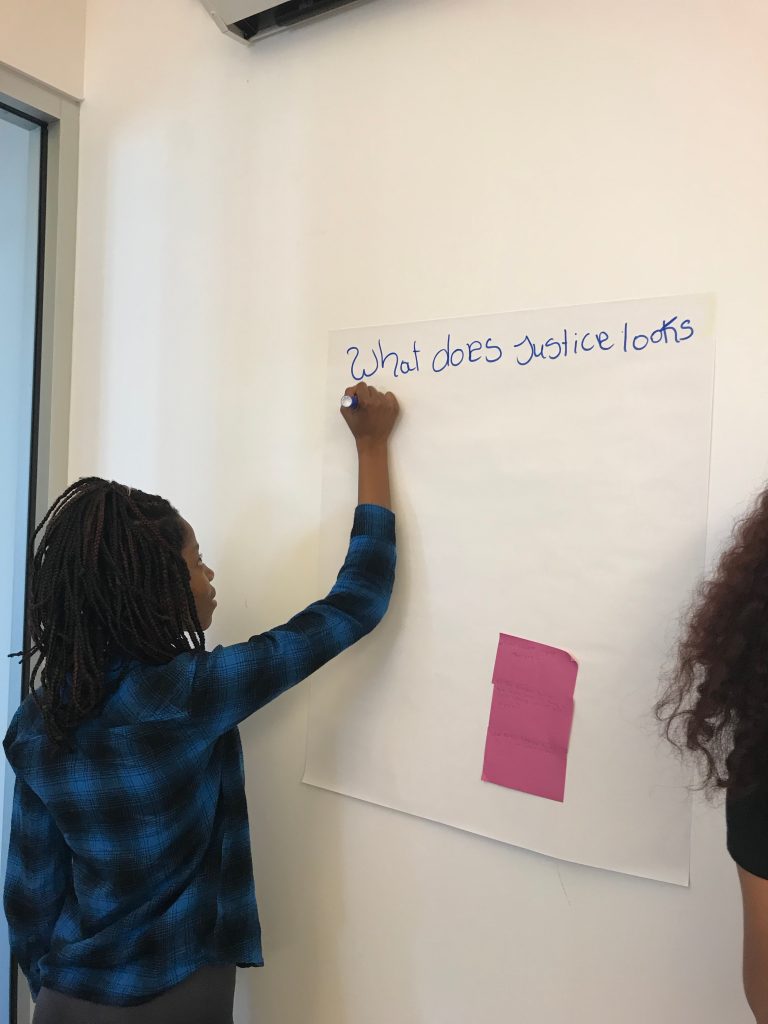 The topics were:

Transportation system – a trade-offs game
How to tackle the litter problem in NYC – a scenario game
Housing Rights – an advocacy and know your rights game
What does Justice Look like in a community –
Jeopardy – What is the "Hood"
Next, fellows paired up to explain to their idea to their neighbor – asking questions and getting and giving feedback.They went back to work to keep developing their idea. Our four educators, Daphne, Sydney, Ray and Kate, mingled around, asking questions and pointing out ideas.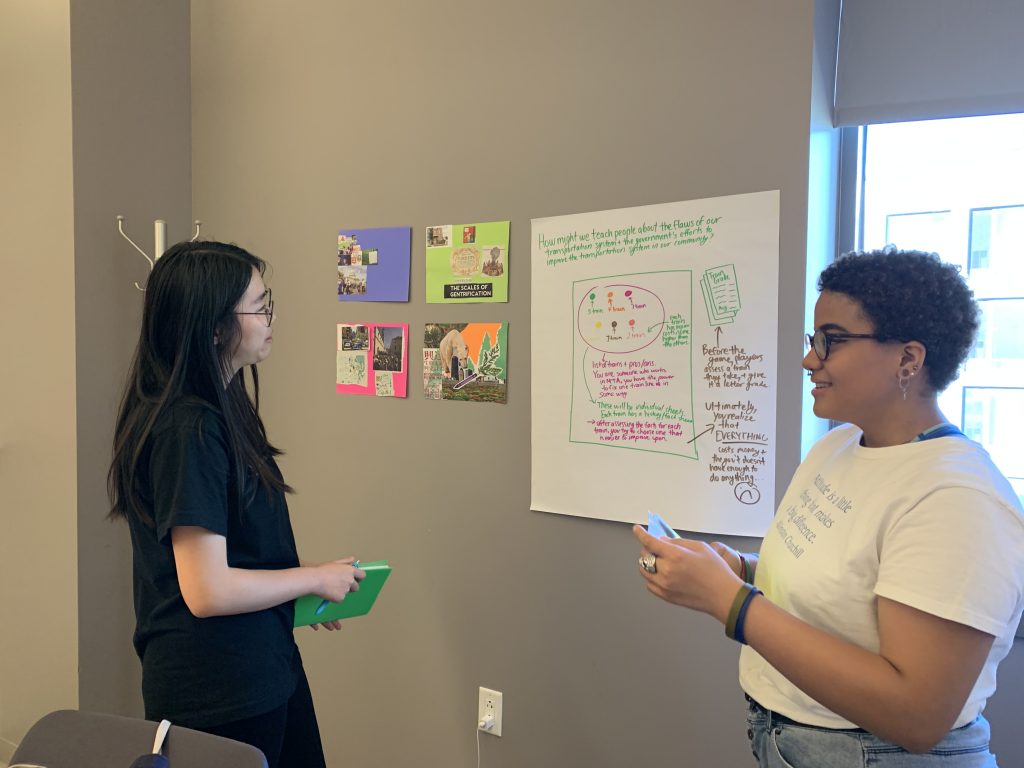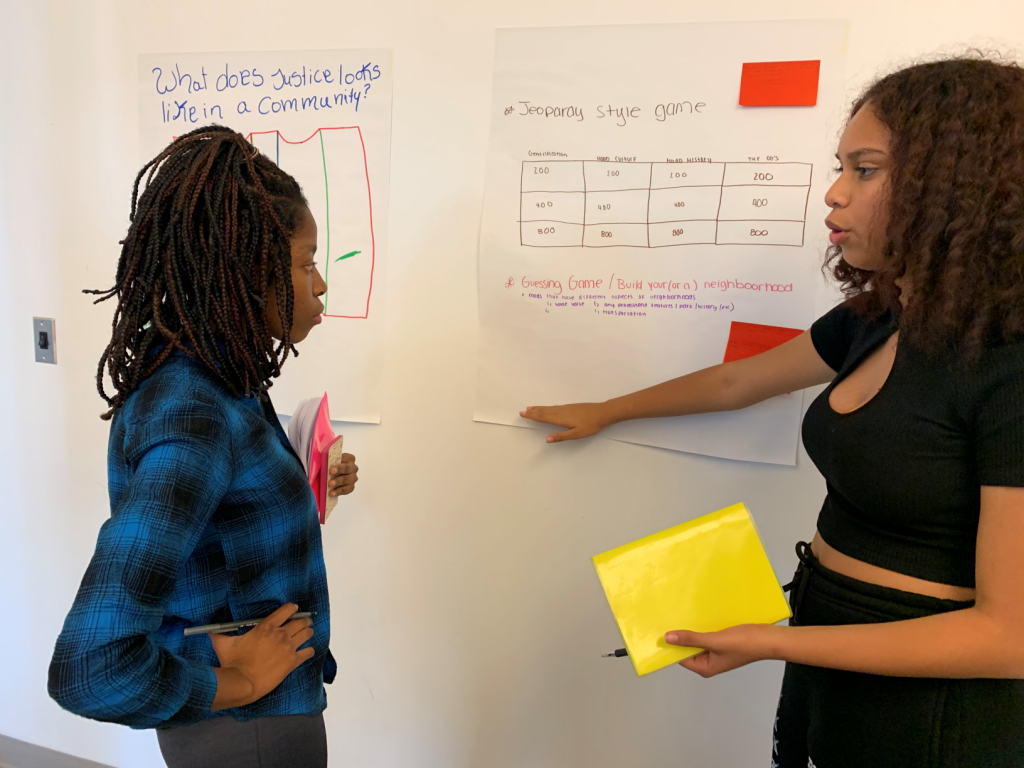 Finally, the fellows got one minute each to present their ideas to the whole group.

The day was exhilarating because we got to see how 5 weeks of learning, discussion, exploring, and new ideas about city planning and different educational tools all inspired our fellows. We were thrilled with the creativity and passion each person poured into their ideas!

Over the winter break, the educators will work on developing these games even more, and send our fellows resources and things to read and watch so they can learn more about their topics and start to answer some of their questions.

We'll be back in session at the end of January and can't wait to dive back in. Stay tuned for more updates!

If you have any questions in the meantime, feel free to reach out to us at ksselden@gmail.com.